We Pride Ourselves On Innovative Services
You've finally tied the knot after months of planning!
The last thing you want to worry about after the wedding chaos – choosing a venue, getting your dress to the tailor, continually fussing over logistics, and handling that one relative who always gets high at shaadis – is preparing your honeymoon.
The greatest honeymoon destinations are presented to help you plan an extraordinarily romantic journey that will leave you with endless memories.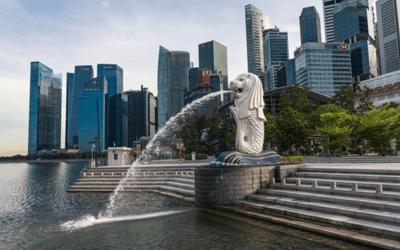 According to the legend, Sang Nila Utama a prince from Palembang (capital of Srivijaya) was out on a hunting trip when he caught sight of an animal he had never seen before. He took it as an auspicious sign and named it 'Singapura' derived from the Sanskrit words 'Simha' (Lion) and 'Pura' (city). Located at the tip of the Malay peninsula the natural point of sea routes, the city flourished as a trading post for vessels such as Chinese junks, Arab Dhows and Portuguese battleships.
Now officially known as the 'Republic of Singapore', it became independent in 1965 and has since grown at a rapid pace to become one of the most developed countries in the world. It has been declared the most expensive country to live in the world continuously since 2013 and has the second highest GDP per capita (PPP) in the world. Tourism is one of the main contributors to the economy with millions of tourists visiting Singapore every year.
read more
MM Tours
B/102, Orchid.  Mirchandani Garden Complex.
Suncity,  100 Feet Road.
Nr. Suncity Police Station.
Vasai (West), District: Thane
Pin code-401202, State: Maharashtra,
District:Palghar, India
Office : +91-250 2338777
Mobile : +91-985 0044777 | +91-989 0444777
Web: www.mmtours.co.in
Mail : [email protected]
[trustindex no-registration=facebook]